Booking a tour online to discover the unique charm of Paris ? Review more than 50 tours : Da Vinci, Moulin Rouge, Lido Cabaret, Louvre Museum, Eiffel Tower dinner, Romantic dinner cruise...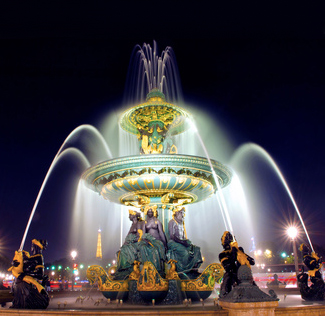 Paris Tours
Visit Paris and see the best places to see in Paris
Discover Paris history and its major landmarks including: Place de l'Opera, Place de la Concorde, Champs-Elysees, Arc de Triumph, Place du Trocadero, Eiffel Tower, Invalides, Pont Neuf, Bastille Square and the new Opera House, Notre-Dame de Paris Cathedral, Luxembourg Gardens and Saint-Germain des Prés and much more! ... Please review our tours selection.
Other places to see & things to do
Printemps Haussmann, Galeries Lafayette, Place Vendôme, Café de la Paix, Palais Royal, Louvre museum, Conciergerie, Square du Vert Galant, Notre-Dame Cathedral, Saint Louis Island, Saint-Michel, Holly Chapel, Musée d'Orsay and the bank of the Seine River, Concorde, Champs-Elysées Avenue and Lido cabaret, Avenue Montaigne and all shopping outlets, Arch of Triumph, Trocadero and Eiffel Tower, Invalides and Rodin Museum, Saint Honoré Street, Madeleine Church, La Bastille, Jardin des plantes and luxembourg garden, Place des Vosges and Marais district, Montmartre and Moulin Rouge Cabaret. Carnavalet museum, Franc bourgeois street and Saint Paul antique shop village, Garnier Opera, Saint germain des Pres and the famous Saint sulpice church evocated in the Da Vinci Code... and a lot more.
Find and book your city tour online on our website : You plan to travel to Rome, Paris, Amsterdam, London, New York, Hong Kong, Shanghai, Nice, Berlin or Johannesburg ? check the best places to visit during your stay. Copyright © Airport-shuttle-reservation.com - Photo ©TMAX