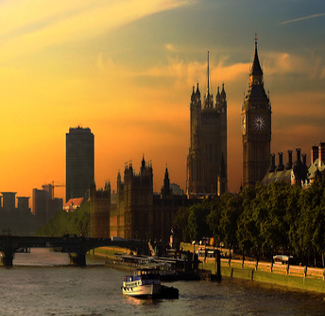 London City tours
Visit London: Best places to see & things to do
Piccadilly Circus, Trafalgar Square, Downing Street, Big Ben and Parliament, London Eye, Covent Garden, Tower Bridge, Tower of London, Shakespeare's Globe Theatre, Westminster Abbey, Buckingham Palace - that has served as the official residence of Britain's sovereigns since 1837 - all these names sound familiar to people that even never came to London! There is a lot to be seen in London City. Please review our selection of the best city tours.
Visit London:
Buckingham Palace, Westminster, Tower Bridge, ...
The best selling tours in London City : Buckingham Palace tour, day trip including a visit to Stonehenge, Thames River Sightseeing Cruise, ...
Places to see & things to do in London
Best places to see and great things to do in London: Buckingham Palace, The Tower of London, National Maritime Museum, Tate Modern (Britain's national museum of modern art), the imposing British Museum , the National Gallery that hosts one of the greatest collections of European painting in the world. The permanent dinosaur's exhibition at the Natural History Museum, Science Museum, Madame Tussauds, Shakespeare's Globe Theatre, Windsor Castle, Queen's Gallery, Victoria and Albert Museum (fashion and design), Palace of Westminster, Westminster Abbey and St. Margaret's Church, Royal Botanic Gardens, Kew.
Also not to be missed: The London Eye (the world's highest observation wheel) A day trip to visit Stonehenge, Chelsea Football Stadium, ...
This page of our website is dedicated to London City tours reservation. With Airport-shuttle-reservation.com you can do all at once : book a tour, a shuttle or a hotel downtown London. Photo © James Thurston