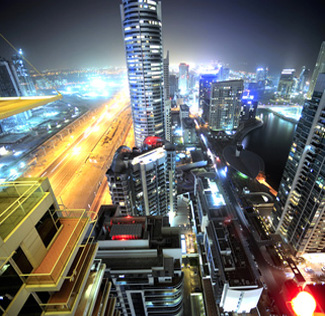 Dubai city tours
Visit Dubai: Best places to see & things to do
There is a lot to be seen in Dubai and even more is to come as the city is expected to receive 15 millions tourists in 2015... making it one of the top tourist destination in the world. The prominent attractions are: Skyscrapers (Burj Al Arab hotel, Burj Tower - The highest building in the world - Emirates Towers), Jumeirah Mosque, Al Bastakiya old quarter, Dubai museum housed in the former Al Fahidi Fort, spice and gold souks and of course the numerous shopping malls that made the reputation of the city. Please review our selection of the best tours.
Visit Dubai:
Burj tower, Jumeirah Mosque, souks, shopping, desert safari
Best selling tours in Dubai : 4*4 Desert Safari, Dubai half day private sightseeing Tour, Sharjah or Al Ain tour, Sandboarding, ...
Places to see & things to do: Towers, shopping, ski, safari
Best places to see and great things to do in Dubai: Dubai's most famous landmark, the Burj Al Arab hotel, Burj Tower, Jumeirah Mosque, Old city - Al Bastakiya quarter, Gold souk, spice souk, Dubai museum in Al Fahidi Fort, Heritage Village and Diving Village, Ski Dubai in the Mall of the Emirates. The unique Shopping festival in January.
Also not to be missed in surroundings: 4*4 Safari in the desert and sandboarding, Sharjah, Al Ain, Abu Dhabi, ...
This page of our website is dedicated to Dubai City tours reservation. With Airport-shuttle-reservation.com you can do all at once : book a tour, a shuttle or a hotel downtown Dubai. Photo © TMAX